Intro
ShitChat is a Java 1.4.x IRC client, trying to be as full-featured as possible, without compromising a wish for simplicity. It startet as a school-project, and the developers were not too optimistic about the result, therefore the name



"ShitChat - the shittiest java IRC client evah!"


We are working on getting an operational beta release of ShitChat published. For now, all there exists is a pre-apha developers edition.

Screenshot: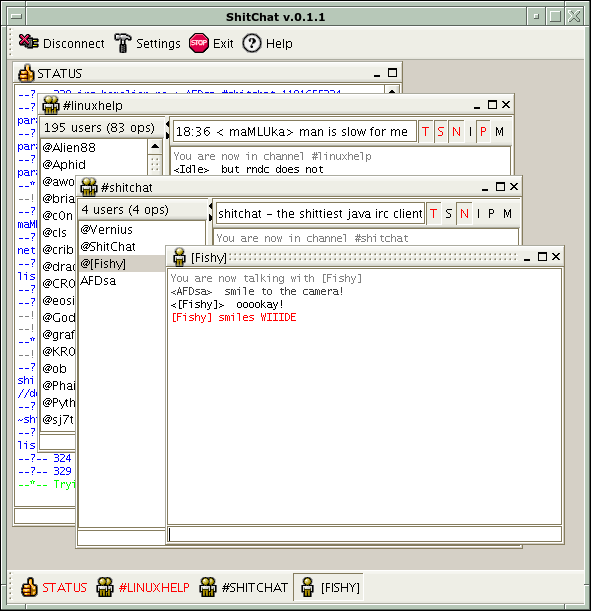 Download
The alpha can be downloaded from http://defcon.no/files/ShitChat.jar

Run with:
java -jar ShitChat.jar

Please send bug-reports to: jon.langseth(a)lilug.no
edit adress, replace (a) with you-know-what..